Below are some places I've discovered and people I've met
in the course of creating my Melangell Anachron.
If you know if any that should be included, please let us know.

-pb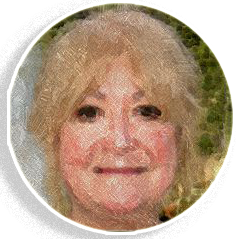 St Melangell's is one of the loveliest small churches in Britain, and one of the most remote. Its famous shrine attracts many visitors, but not enough to disturb its tranquillity. The Saint Melangell Centre offers a contemplative space and opportunities for refreshment and renewal…

Celtic "Thin Places"
In the Celtic tradition, places that give us an opening into the magnificence and wonder of heaven are called "Thin Places." There is a Celtic saying that heaven and earth are only three feet apart, but in the thin places that distance is even smaller. A thin place is where the veil that separates heaven and earth is lifted and one is able to receive a glimpse of the glory of God.
Or, as Mindy Burgoyne "The Travel Hag" states on her blog:Whatever brings us close to the Divine Presence is what we're going to look to … what we search for.  And there are some occasions when we know we've found it…. when we know that something of this world has lifted us closer …opened our eyes.. transported us into the eternal world.
Medieval manuscripts frequently contained images of rabbits that were quite violent, as opposed to their normal personae of gentleness and peace. You can read a detailed explanation in this interesting site.


Go there
The Importance Of The Hare In Celtic Belief And Our Duty To Protect All Wildlife
And excellent article from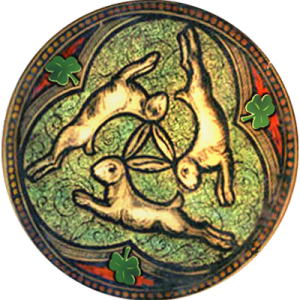 Please share any good links with us.
We'd be happy to publish them.