http://saintspreserved.com/brigids_well
Visit our links page for much more information about Brigid, Celtic Heritage, etc.

As of January 22, 2012, we're completely revamping these pages.
Brigid's new home is: http://saintspreserved.com/brigids_well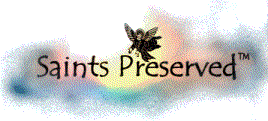 All images and words produced by Saints PreservedTM are ©copyrighted and may not be reproduced, copied, downloaded or duplicated in any way without expressed permission.